Izentis has extensive experience with designing and fabricating micro and nanostructures with a range of applications such as aerospace and neuroscience. We offer a broad range of fabrication services and we are happy to provide a single step or a complete fabrication process for a prototype. We can also fabricate larger structures from metals and plastics for larger devices or packaging. Please contact us with your needs so we can assist you. 
Contact Lithography
Optical Projection Lithography
Interference Lithography
Direct-Write Laser Lithography
Electron-Beam Lithography
Spin Coating
Film Thickness Measurement
Precision Hot Plate Baking
Oven Baking
Oxygen Plasma Resist Stripping
Reactive-Ion Etching
Deep Reactive-Ion Etching
Wet Chemical Processing
Plasma-Enhanced Chemical Vapor Deposition
Low-Pressure Chemical Vapor Deposition
Sputter Deposition
Oxidation Furnace
Thermal Annealing
Electron-Beam Evaporation
Thermal Evaporation
Optical Inspection Microscopy
Electron Beam Microscopy
Helium-Ion Microscopy
Fluorescence Microscopy
Atomic Force Microscopy
Wafer Curvature Measurement
Die Saw cutting
Gold Ball Wire Bonding
Surface Charge Analyzing
Chemo-Mechanical Polishing
Focused Ion Beams
Ion Implantation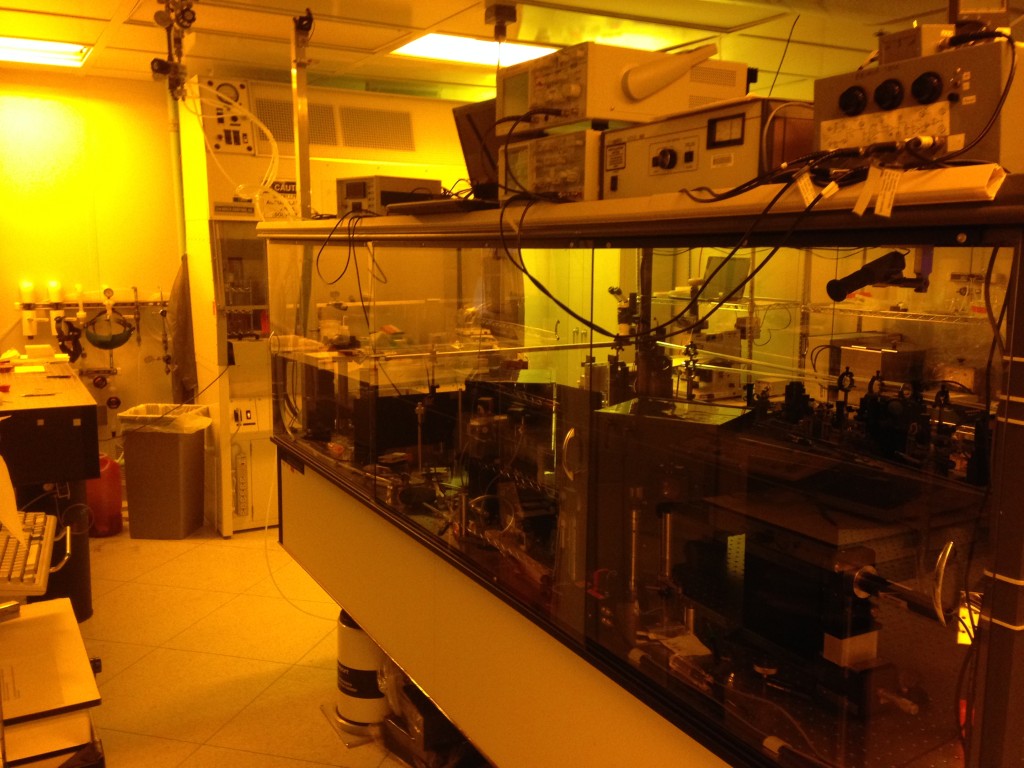 Interference lithography tool used for patterning gratings.
Plasma etching tools in a clean room used for etching silicon and other common materials in nanofabrication.